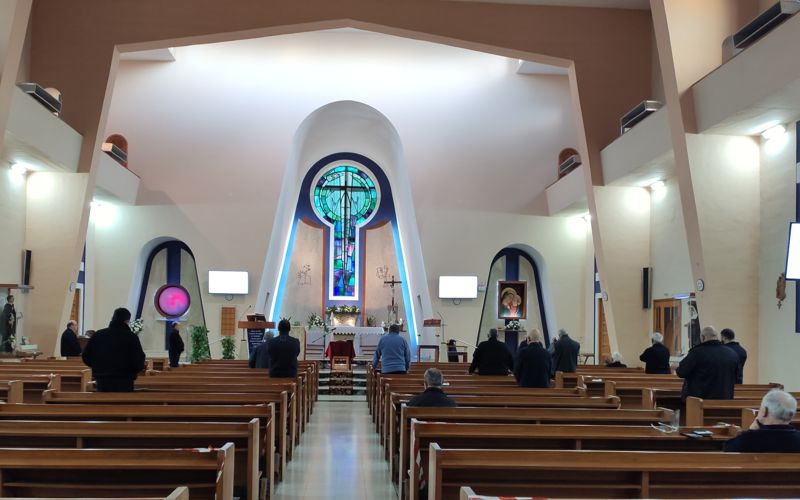 Let us be a cradle of an Evangelical Community - Continuous Formation meetings
"The one who made you without your help will not save you without your help". (St. Augustine – Commentary on Psalm 169,13). Therefore, we Augustinian religious always feel the need to renew ourselves. One of the ways how this can come about is by way of continuous formation. This Formation makes sense because as religious friars have the need to sustain and to give a new life to the vocation with which we have been graced.
As St. Augustine reminds us: "If you say 'This is enough', you die. Always walk forward, don't stop don't look back don't take the wrong road. Whoever does not walk forward, comes to a stop, whoever does not move forward, goes backwards'" (St. Augustine, Sermon 169,15.18).
For this reason, on Wednesday 13 January 2021 we started a series of formation  meetings entitled: Let us be a cradle of an Evangelical Community. The meetings are being led by Fr. Philip Cutajar OFM Cap.
The first meeting was held in the Church dedicated to St. Nicholas of Tolentino, Ħal Tarxien. We decided to hold the meeting in the church so as to be able to maintain the physical distances required during this time. The meeting commenced with the Evening Prayers and was followed by Fr. Philip's talk.
We ask you to pray for us Augustinian religious in Malta and Gozo so that these meetings will bear spiritual fruit in us, so that we will always improve our community spirit, and reflect the Gospel amongst God's People in these islands.
---