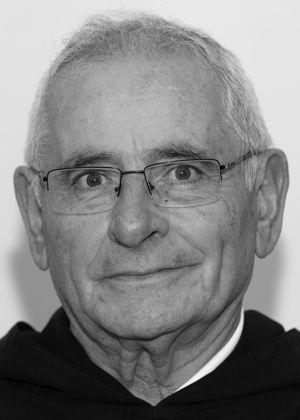 When were you born and where did you live? 
I was born on 4 August 1942 at Rabat, Gozo.
Where did you receive your primary; secondary and post-secondary education? 
At the local primary school and at the Augustinian College, Tarxien. Thereafter I completed my studies in Philosophy and Theology at the Augustinian Convent, Rabat, Malta (St. Mark's Convent).
I completed my studies in Brazil where I obtained on 28.11.1968 a Diploma in Catechis (Catequetica de Belo-Horizonte – MG (Brazil).
When did you feel the call for a vocation with the Augustinians and what brought this about? 
In my youth I was an altar boy at St. Augustine's Church, Rabat, Gozo and for five years I resided as a boarder at St. Augustine College, Tarxien. As I lived in an Augustinian environment I was always interested in the Augustinian charisma. At the opportune time, I sought to start my novitiate.
What do you like doing in your free time? 
Reading; walking; listening to music and Maltese postage stamps.
Can you mention an interesting book you read? What was the subject matter? 
The 'Santo Agostinho' written by Peter Brown concerning St. Augustine's life and writings.
'Meeting Him changed our lives' written by Selim Sayegh about different characters in the Bible who relate their lives.
Do you have a favourite quotation/saying? 
'Timeo Deum tanscuntem' which means I fear the God that passes away.
---