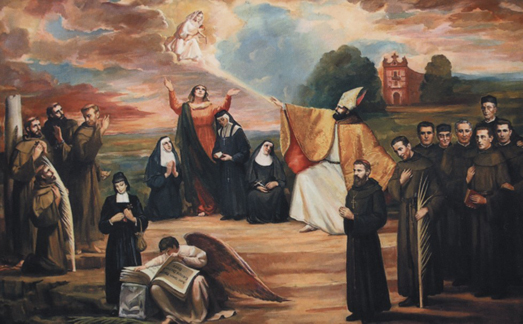 All the Saints of the Order - 13th November
Along with the entire Augustinian family we celebarte the feast of all our Augustinian brethren who entered the joy of their Creator and are enjoying the Lord's gaze full of love. Whilst we remember all our Saints, we praise God for His greatness. Male and female religious, bishops, priests, lay persons, all bound together by love, and who, under the paronage of St. Augustine, reached the glory of the Heavenly Kingdom.
We pray for the intercession of these, our brethren, so that they will intervene for us who are still walking the path of a pilgrimage of faith, and to imitate them in their love so that we also will join them at the end of our pilgrimage on this earth.
---