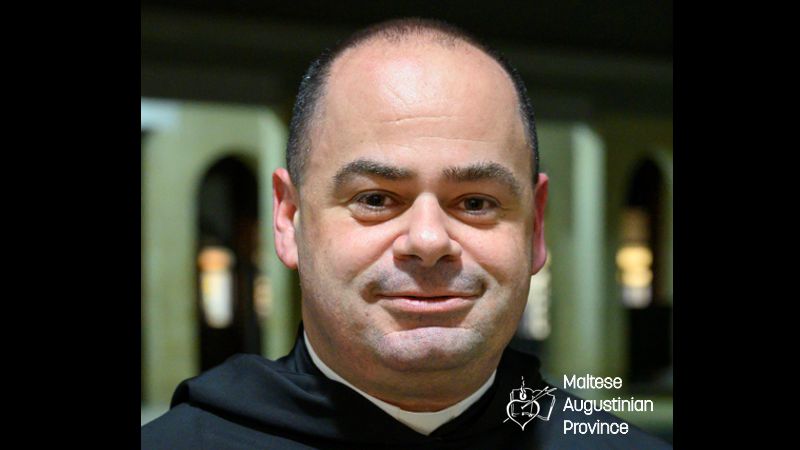 Fr. Leslie Gatt OSA - Elected once again as Prior Provincial of the Maltese Augustinian Province
On Friday, November 26, 2021, Fr. Leslie Gatt was once again elected Prior Provincial of the Maltese Augustinian Province. The Maltese Augustinian friars, in the recent weeks voted to elect a Prior Provincial for the next four year term. The Augustinians have been in Malta for over 600 years, but this will eventually be the 67th provincial mandate since the founding of the Maltese Augustinian Province in 1817.
Fr. Leslie, who is ending a four-year term, will renew his mission as Prior Provincial in the upcoming Ordinary Provincial Chapter of the Maltese Augustinian Province which will officially open on March 15, 2022. This is a process that the Province holds every four years in which it will evaluate its realities and challenges, and renews its commitment in the Church and the Maltese society for the coming years.
Fr. Leslie was born in 1978 and was baptized in St. Augustine's Parish Church in Valletta. After various years of discernment, in the year 2000 he began the Novitiate in the Order of St. Augustine in Italy, and a year later he made his first profession of religious vows. In 2005 he was ordained a priest in St. John's Co-Cathedral by H. E. Mons. Joseph Mercieca, then Archbishop of Malta. He studied Maltese language, Philosophy and Theology at the University of Malta, and later continued his specialization studies in youth ministry and catechesis at the Pontifical Salesian University in Rome.
Back in Malta, Fr. Leslie served in the Community of Rabat, in formation and youth work, and at St. Augustine College in Tal-Pieta and Marsa. Between 2014 and 2018, he served as rector of the same College and in 2018 he was elected Prior Provincial of the Maltese Augustinian Province.
We ask the Lord to bless Fr. Leslie in this mission that the Province is once again entrusting to him. We pray above all for the Maltese Augustinian Province at this moment of renewal which will be particularly celebrated in March and April 2022.
---