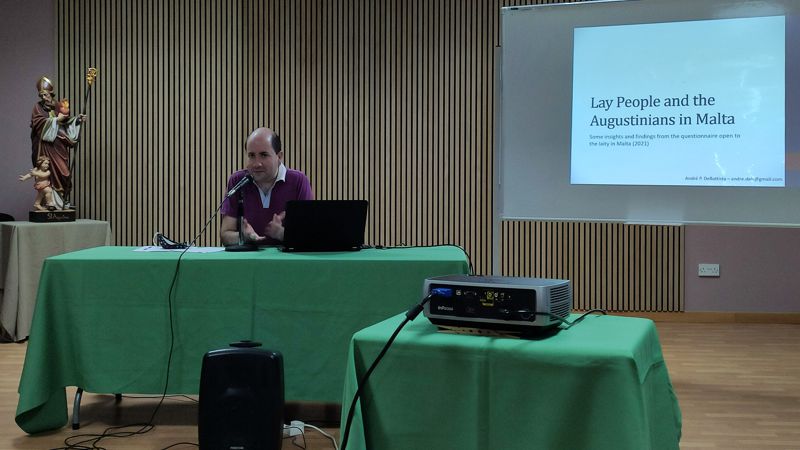 Presentation of the result of the questionnaire for the laity
On Wednesday 20 October 2021 all friars of the Augustinian Province attended a meeting in preparation for the 2022 Provincial Chapter. The meeting commenced with vespers in memory of St. Madalen of Nagasaki, Virgin and Augustinian Martyr.
Mr Andre' Paul Debattista, Assistant Lecturer at the Institute for European Studies was Invited to this meeting. He expounded on an analysis of the replies received to a questionnaire that had been circulated amongst the laity who are close to us Augustinians. Prior to that presentation, Prior Provincial, Fr. Leslie Gatt OSA spoke about the responses received from the friars themselves to another questionnaire.
Opportunity is taken to thank all the laity who responded to the questionnaire which had been sent to them. We ask you to pray for us as we prepare ourselves for the 2022 Provincial Chapter.
---