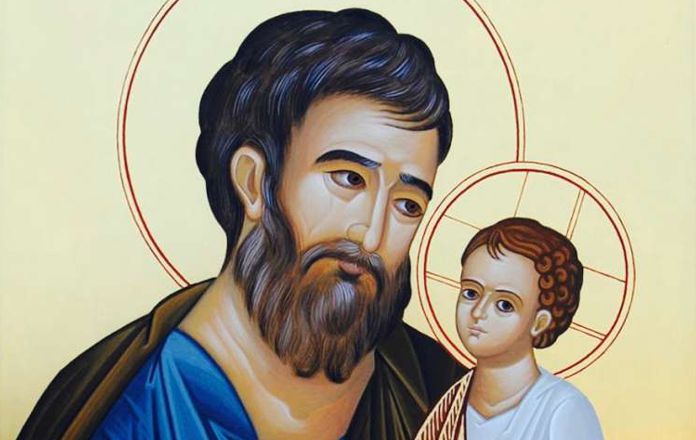 Saint Joseph, Protector of The Order of Saint Augustine
As we Celebrate the solemnity of Saint Joseph, the Church around the world is this year particularly celebrating the 150th Anniversary from the declaration as patron of the universal Church.
Our Augustinian Order has for many years venerated Saint Joseph as protector of the Augustinian Order. In the last Ordinary General Chapter held in September 2019, the Chapter members voted for an amendment in the Constitutions of the Order adding a particular reference to the veneration of the figure of Saint Joseph. The following text was actually proposed as an addition to number 106 which already speaks of the special filial love and veneration given to the Holy Virgin Mary within the Order: Equally we encourage the veneration for St. Joseph, Spouse of the Virgin Mary, which the Order traditionally has chosen as protector, a true example of fidelity and adherence to the divine will.
In an Apostolic Letter entitled Patris Corde ("With a Father's Heart"), published last December, Pope Francis describes Saint Joseph as a beloved father, a tender and loving father, an obedient father, an accepting father; a father who is creatively courageous, a working father, a father in the shadows. The Letter in fact marks the 150th anniversary of Blessed Pope Pius IX's declaration of St Joseph as Patron of the Universal Church. To celebrate the anniversary, Pope Francis has also proclaimed a special "Year of St Joseph," beginning on the Solemnity of the Immaculate Conception 2020 and extending to the same feast in 2021.
Let us invoke the Lord through the intercession of Saint Joseph making ours the same concluding invocation of Pope Francis in the Patris Corde, asking him to, show himself as a father and guide us in the path of life, obtaining for us grace, mercy, and courage,
and defending us from every evil. 
---