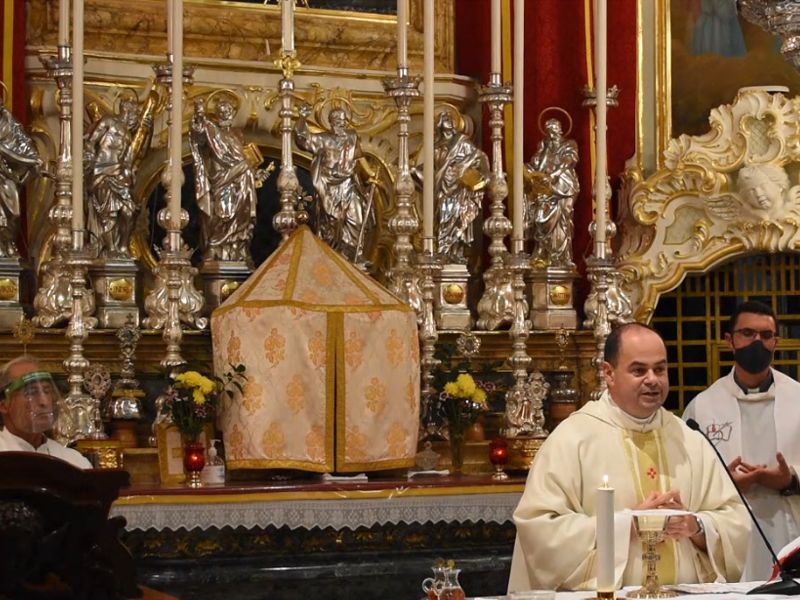 The Augustinian Family celebrates Vocations Day
On November 13, the Feast of all the Saints of the Augustinain Family and Saint Augustine's Birthday, the Augustinian Order celebrates Vocations Day. It is a day in which we celebrate so many religious who lived before us the call to religious Life, and have made it a journey of Christian commitment that leads to holiness.
It is in this spirit that representatives of the Augustinian Friars and of the Augustininian Sisters Servants of Jesus and Mary, gathered together with the Augustinian Cloistered nuns and celebrated a eucharist in the Chapel of their Monastery in Valletta. Due to the circumstances of the present pandemic, the other religious along with lay friends of the Augustinian family were able to unite in prayer through the social media.
To commemorate this day, initiatives were also organized in both campuses of St Augustine College. The Augustinain Youth Group then gathered for a moment of prayer in the new youth space that is being inaugurated in the Augustinain friary in Tal-Pieta.
Our genuine prayer made to the Lord on this occasion was first and foremost for all Augustinian religious so that the Lord would make them holy, and lead them through their active ministry. It is then a moment to pray also for all the young people who are still searching in life so that the Lord may continue to bless our Augustinian family with more vocations.
You can follow this Eucharistic Celebration together with a moment of prayer for Augustinian Vocations from here:
---