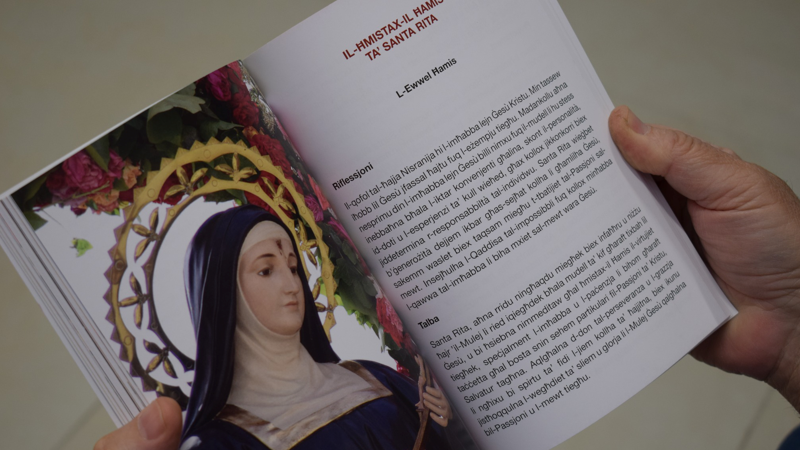 Devotional feast in honour of Saint Rita
The month of May, for us Augustinians and for so many devotees around the world, is linked to the figure of the great Augustinian nun, Saint Rita of Cascia. Saint Rita lived in Umbria in Italy, more than 600 years ago, but the different experiences that life has brought together, have made her a figure that appeals so much even to our times. She lived the challanges of married life, the experience of a mother who even lost her sons, the call to the consecrated life as an Augustinian nun, and in the last years of her life God granted her the grace to experience closely the suffering of his Son through a thorn on her forehead. In all this she lived heroically the Christian virtues particularly, love, forgiveness, faith, and total disposition to the will of God.
Along the 20th century, the devotion to Saint Rita spread rapidly, not only in Italy, but also in so many countries around the world. The Augustinians worked hard to spread such devotion presenting her to the people of God as a model of hope in the difficulties of life. Many devotees keep Thursdays as the day to resort to her with their difficulties and problems humbly requesting her intercession to deliver their prayer to God almighty.
The feast of Saint Rita is celebrated these days in all Augustinian churches and also in several other churches. In the Parish Church of Saint Augustine in Valletta and in the Church of Saint Augustine in Victoria Gozo , it is celebrated precisely on its liturgical day on May 22. Apart from various celebrations along the day, a devotional pilgrimage will be held in Valletta at 5.45pm and mass will than follow at 7.15pm. The devotional pilgrimage in Victoria Gozo starts  at around 7.15pm after the 6.30pm mass.
Meanwhile, on a general request, the Maltese Augustinian Province published a new edition of the book "Santa Rita minn Cascia" by fr. Peter Paul Cachia. In it you will find the life of Santa Rita according to new historical findings, as well as various prayers to Santa Rita, including the prayer for the fifteenth Thursday, the Kurunella and the Litany of Santa Rita. The book, of more than 160 pages, and containing various photos is published in full colour.
---