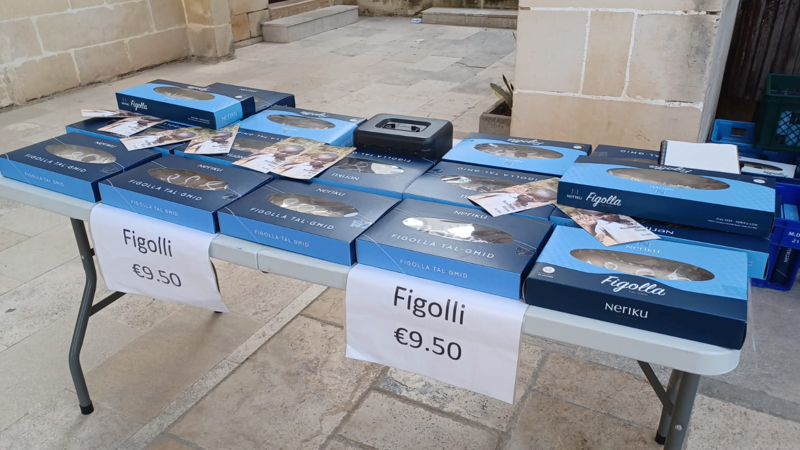 Initiatives by the Augustinian Missions - AMIGOS
Over two weekends, the 'Amigos' missionary group organizes a fundraiser event for their mission by selling Maltese Traditional Figolli during the Lent period. The Figolli were sold by volunteers, including a group of five young individuals who will be embarking on a missionary experience in Kenya next summer. This activity took place on the parvis of various churches, which warmly welcomed the group and collaborated in this initiative.
Despite the significant amount of preparation required for this activity, such as calculating the quantity of Figolli and arranging for their distribution and sale within the churches, the joy on the faces of these young volunteers as they collect each donation is indescribable, a unique experience that can only be derived from volunteer work. It is worth noting the hundreds of individuals who purchased Figolli during the activity, a testament to the continued support for the mission and those in need.
There is an ongoing and significant need for donations to support our mission work, and we would like to take this opportunity to encourage you to continue assisting us in our efforts. Kindly consider sending your donations through one of these channels:
Bank Transfer: MT58VALL22013000000040010188817
SMS:
50617357 għal donazzjoni ta' €2.33
50618085 għal donazzjoni ta' €4.66
50618905 għal donazzjoni ta' €6.99
50619206 għal donazzjoni ta' €11.65
Cheque addressed to:
Segretarjat Missjonijiet Agostinjani
Patrijiet Agostinjani,
Kunvent San Tumas minn Villanova,
Triq J. Zammit Tabona,
Pietà, PTA1331
Revolut: +35679255936
---