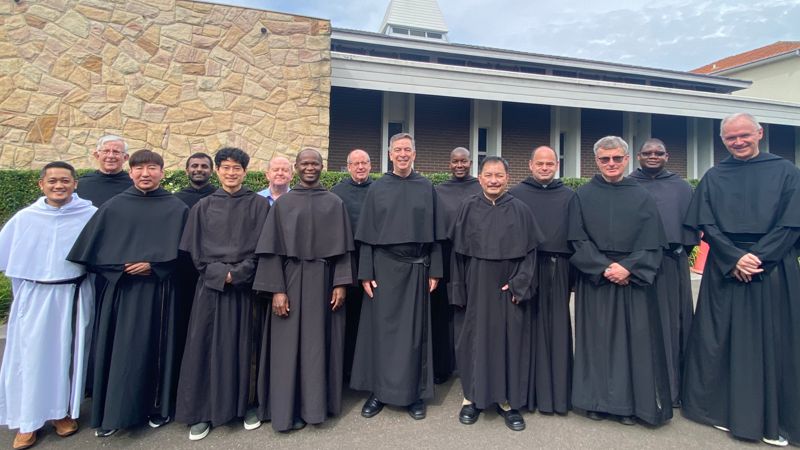 The Prior Provincial participates in international Meetings of the Order
In the beginning of March, the Prior Provincial, Fr. Leslie Gatt O.S.A. took part in a meeting of the Provincials of the South of Europe held in Madrid in Spain. The Prior Provincials of Malta, Spain and Italy, together with the Assistant to the Prior General Fr Javier Perez Barba O.S.A., discussed particularly the future of the Common Initial Formation Project. During the meeting, the Prior Provincials had the opportunity to visit the two Formation Houses of the Province of Saint John of Sahagun of Spain, in Valladolid and in San Lorenzo del'Escorial. In each community the Provincials also visited the respective theological institutes and held meetings with the directors of the Institutes, with the Formation Team, and with the professed students who practically come from different Augustinian circumscriptions of Asia, Africa and the Central America.
Between Sunday, March 26 and Wednesday March 29 then Fr Leslie took part in the meeting for the Major Superiors of the English Speaking Circumscriptions of the Order held in Sydney Australia. Superiors from various parts of the world took part in the meeting together with four assistants to the Prior General, including the Vicar General Fr. Joseph Farrell O.S.A. During the meetings they had the opportunity to share the particular strengths and challenges of their respective realities. These meetings also serve to discuss possibilities of further collaboration between circumscriptions of the Order in different countries. During this meeting, a very interesting visit was also made to the Saint Augustine College in Sydney.
---