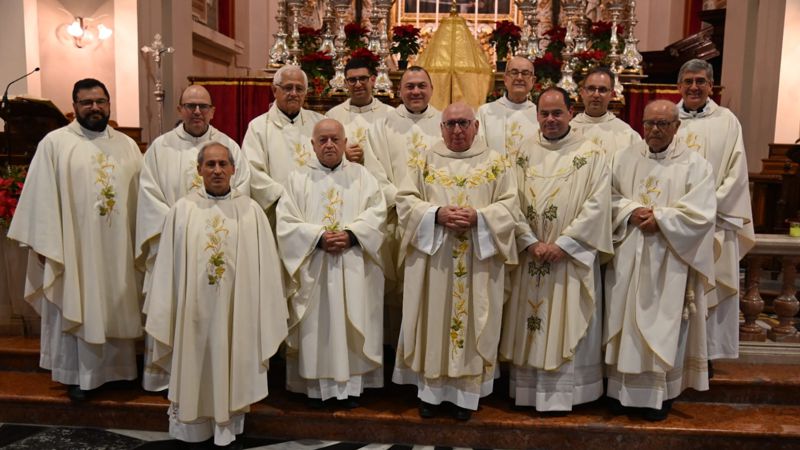 Fr. Francis Calleja OSA celebrates 50 years of Priestly Ministry
On Sunday 8th January 2023, solemnity of the Epiphany of the Lord, Fr. Francis Calleja OSA celebrated a thanksgiving mass in the Parish Church of Saint Nicholas in Siġġiewi, thanking the Lord for 50 years of priestly ministry. Several Augustinian friars, priests and members of his family joined him in the eucharistic celebration.
Fr Francis was actually born in Siġġiewi on  December 30, 1948. From an early age he attended Saint Augustine College, at that time in Tarxien. In 1964 he began his novitiate in the Augustinian Family and on October 3, 1965 he made his first Profession of Religious Vows. Later he was sent to continue his studies at the Patristic Institute in Rome and on January 9, 1972 he then made his Solemn Profession. On December 17, 1972 he was ordained a priest in St. John's Co-Cathedral, together with several other Augustinian Friars.
As a religious here in Malta he served, among other things, as responsible for the formation of new candidates for religious life in the Priory of Saint Rita in Saint Julians. For many years he served in Augustinian communities in Italy, namely in Pisa, Cascia, Pisa, Gela and Palermo where he still lives and serves as a prior.
The Augustinian Province wishes Fr  Francis much more strength and joy in the Lord. Thank you Fr. Francis. 
Ad Multos Annos.
---