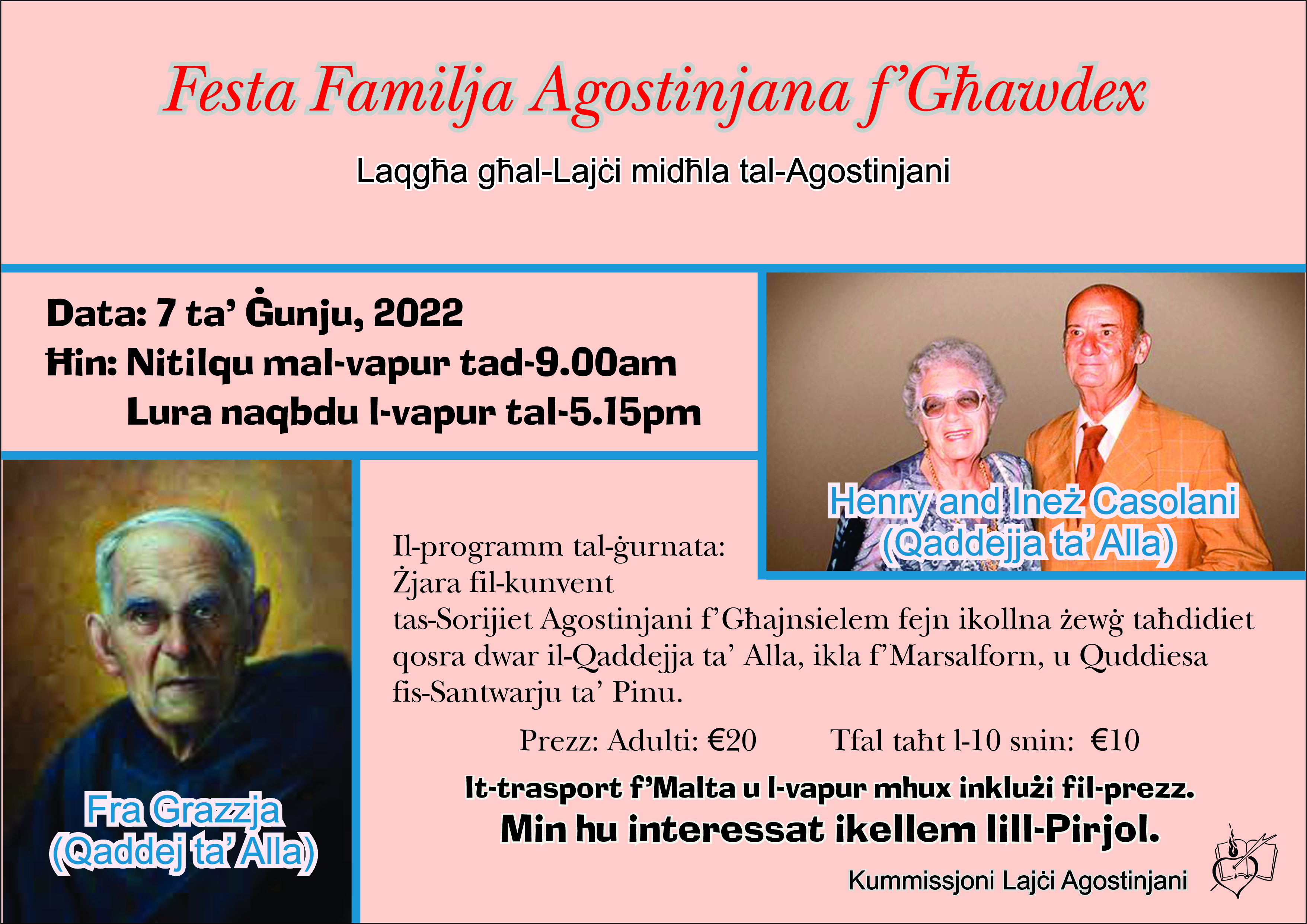 Augustinian Family Meeting in Gozo
The Provincial Commission of the Augustinian Laity will be organizing an Augustinian Family Feast in Gozo. It will be on Tuesday, June 7, 2022. We will leave with the ship at 9.00 am and return at 5.15 p.m.
The program will be as follows:
- Visit to the Augustinian Sisters in Għajnsielem. There, we will have two short talks about the Servants of God, Fra Grazzja Gauci OSA and the couple Inez and Henry Casolani, Augustinian Tertiaries. We will have a coffee between the two talks.
- Lunch at Marsalforn Restaurant
- Mass at Ta' Pinu Sanctuary
The fee is €20 for adults and €10 for children, which includes transport in Gozo and food.
You can book at the Augustinian church that you attend. Transport to Ċirkewwa will be provided from wherever there is an Augustinian church. For more information ask the local Prior.
We invite you to take this opportunity to get back together.
The Lord bless us all. St. Augustine and the Augustinian Saints pray for us!
---