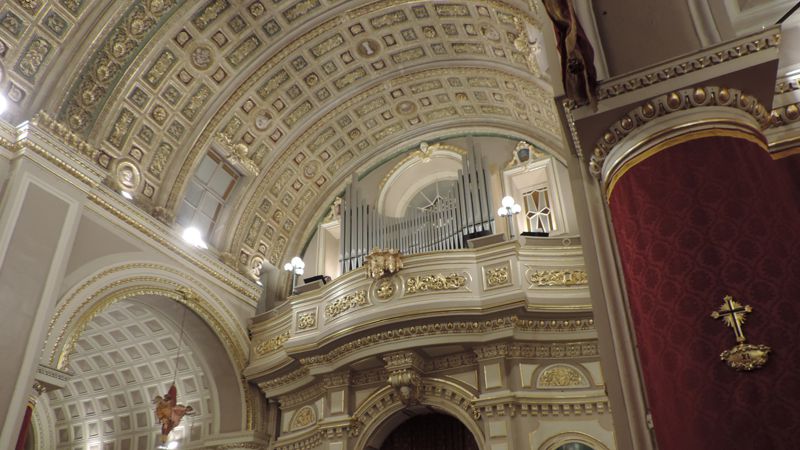 Official Inauguration of the Restoration of the Organ in St. Mark's Church, Rabat
The restoration project of the Pipe Organ at St Mark Curch in Rabat was officially inaugurated on Saturday, 23rd April 2022. It is a project on which the Augustinian Community and The Augustinian Cloister Foundation have been working on for several years. It was than made possible thanks to the generous financial support of Dr. Gilles and Mrs. Claudine Gutierrez. Her Eccelency Ms Agnès von der Mühll, the French Ambassador to Malta, was also present for the enjoyable evening.
The Organ in St. Mark's Church was installed in 1959 by the renowned firm V. Mascione. With the work of Mro. P. Albert Borg O.S.A., the same firm had also installed organs in the Augustinian Churches of St Augustine in Valletta and in Victoria, Gozo, as well as in St. John Co-Cathedral. The recent intervention by restorer Mr. Robert Buhagiar, took about nine months, and was one of extensive restoration which practically led to the dismantling of all the Organ and after the necessary interventions, it was reassembled piece by piece.
In addition to a presentation of the work by the restorer and other short interventions, the inauguration evening included various pieces of organ music by resident organist Dr Chris Role, organist Claire Baluci, accompanied by musicians Mr Nicholas Busuttil and Ms Leanne Borg, and the beautiful voices of Ms. Jacqueline Micallef Grimaud, Ms. Nicole Weaving-Baluci and Ms. Imelda Micallef Lowell. The evening ended with a reception at the Priory.
---