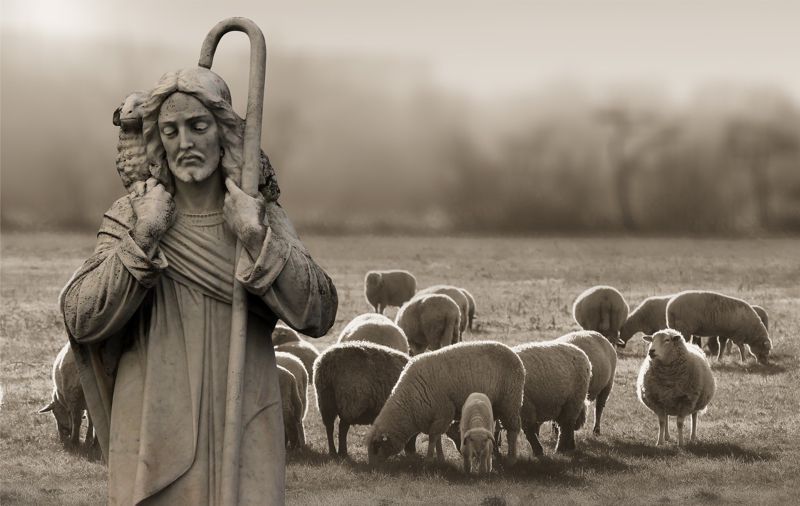 He called each of his lambs by name
He called each of his lambs by name (Jn. 10, 1-10)
Read: The parable of the Good Shepherd typifies faith. The lambs hear His voice and follow Him. The Good Shepherd promises security. He knows everybody by name. He is also the door, through which and with faith in Him, they enter.
Reflect:
Do you hear the voice of the Good Shepherd?
Does the fact that He knows you by name make you feel good?
Do you feel that God may be calling you to do something beautiful for Him and with Him? How will you become aware of this?
Did you ever feel in your heart something that makes you feel uneasy and makes you continue to search?
Is there a particular person to whom you feel you could offer help?
Did you ever read a quotation from the Bible that enriched your faith?
When you pray, do you feel that God is asking you to do something?
Did you ever meet somebody who encouraged you towards the call that God is making to you?
Do you feel that alone you are unable to carry out the call?
These could well be signs of God's will for you. Reflect.
Act: Continue praying and speak to a person in whom you have confidence and who is able to help and guide you e.g. a priest or spiritual director. Feel free to phone for help 2122 2884 and ask for Fr. Terence Spiteri osa or send an email to This email address is being protected from spambots. You need JavaScript enabled to view it..
---