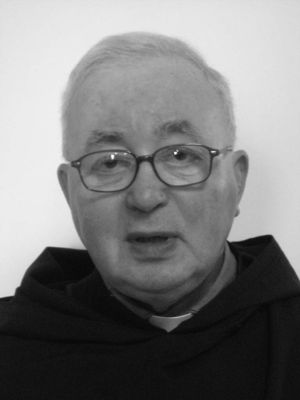 Fr. Ambrose Delia O.S.A. – 60 years of Ministerial Priesthood
Fr Ambrose Delia is today celebrating the 60th anniversary of his Priestly Ordination. Along these years Fr Ambrose assumed various responsabilities in the Province and served the faithfull with so much in dedication in various realities.
Fr Ambrose was born in Zebbug in 1938 and joined the Augustinian family in 1953. After completing his studies in Malta and in Rome, he was ordained Priest on the 17th of December 1960. He spent the first years of his ministry in the Augustinian Community of Rabat where he served particularly as lecturer to the religious students at the monastery and later also at the INSERM. For several years he was also responsible for the initial formation of the young augustinian religious. In the seventies he than served for twelve years as a parish priest in our Parish in Valletta which was still in its early years. He later served as Prior of the Community of Our Lady of  Good Council in Paceville and than served also in St.Rita's and in Rabat. For various years he was also chaplain of St. Catherine's Monastery in Valletta and occupied various roles in the Province. In 2012 he was admitted to the Home for the Clergy in Birkirkara.
Unfortunately, circumstances will not allow us to celebrate this anniversary together with him physically. Yet we unite with him in our prayers and thanksgiving to the Lord for what he has done with him and with us through him along all these years. Above all we wish him much strength and joy in the Lord.
Thanks you Fr Ambrose
Ad Multos Annos
---